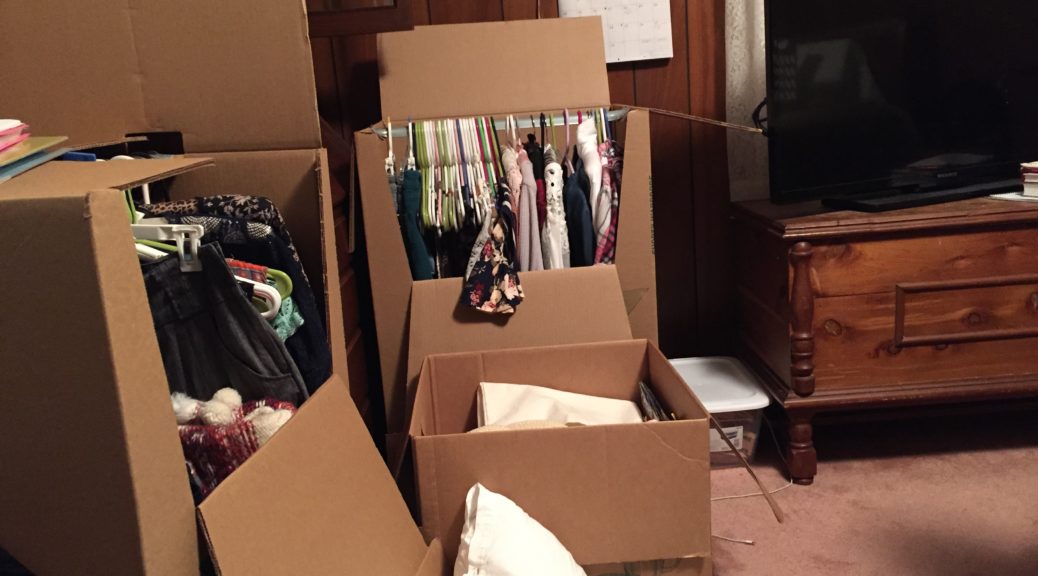 Why We're Moving for the 7th Time in 8 Years
Why We're Moving for the 7th Time in 8 Years
I have moved many times in my life starting at 6 years old. It has never been my desire to move around, but alas we are embarking on our 7th move in 8 years of marriage. Gawh.
This past summer we loaded up our family, left our home of the previous 4 years and moved into a farm house owned by Chuck's Aunt- though she doesn't live on the farm herself.  Before we ever stepped foot on the property, both us of knew with certainty we wanted to permanently live in the area. Chuck has applied for countless jobs while working 2 part-time positions, 6 days a week .  It's not easy work, and it's not easy to have him gone so much.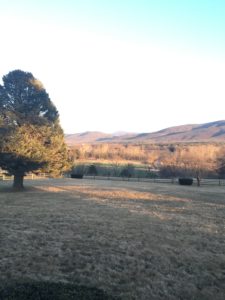 Our time at the farm was always going to be temporary, and we are exceedingly grateful for the past 5 months of peace, solitude, and utter beauty that surrounds us here. This house has been a haven. A place for physical refuge when we sold our house and had no place to go. All of our earthly possessions have been packed in boxes in the basement as month after month ticked by with no opportunity for a house of our own.
Until just a few weeks ago. God opened wide the door for an opportunity to rent a duplex in town where we do the majority of our living. We'd be closer to our church community, grocery stores, the University, and we'd have neighbors. Before we ever saw the house, I had a sense it was the place for us. The way God orchestrated the events that led us to this house made it clear he was up to something. And he is.
Besides all the Pro's about moving, there was one Con. It's a Con that Dave Ramsey would frown upon. The rent is more than the money we have coming in. Yep, that's right. On paper we can not afford to rent this duplex. Still, we had a strong sense from Holy Spirit we were to walk by faith and sign the lease. It's no coincidence ever since we took that step of faith, God's outpouring of provision has been covering us.
After we signed the lease:
-We got a refund from a company who previously told us we would not be able to get our money back from a cancellation we had to make.
-After months of waiting, our kids were approved for Medicaid.
-A check arrived in the mail from one of Chuck's employer's a lot earlier than he had been told.
-A check from a complete stranger arrived in the mail simply because the Holy Spirit led her to write it to us.
God continues to confirm we are taking the absolute right step of faith by moving into our own rental house. The excitement bubbling up inside me is coming from a deep place of longing and waiting. As soon as my husband lost his job last June, we became instant outsiders and felt we didn't belong. So I began to wait for God to reveal his glorious idea of where our next home would be. I certainly didn't imagine it to be the smallest home we have ever lived in as a family, or that we'd have to get rid of A LOT of our stuff to make it work. But the JOY he has given me over our new home is off the charts. I've been dreaming of moving in for weeks now, imagining each room and how it will be created into ours. This place inside me that has been yearning  for months is about to see a dream fulfilled.
We belong again. We have a home, a place to put our mark. A place to call our own.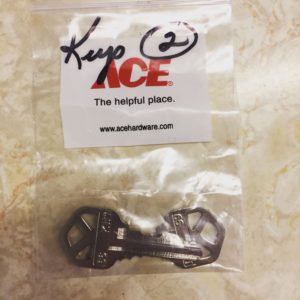 I picked these gorgeous keys up Monday and gushed to the landlord, "We are SO excited to move in!"God's glorious redemption in action. His favor and love poured all over us.
We are finally home.