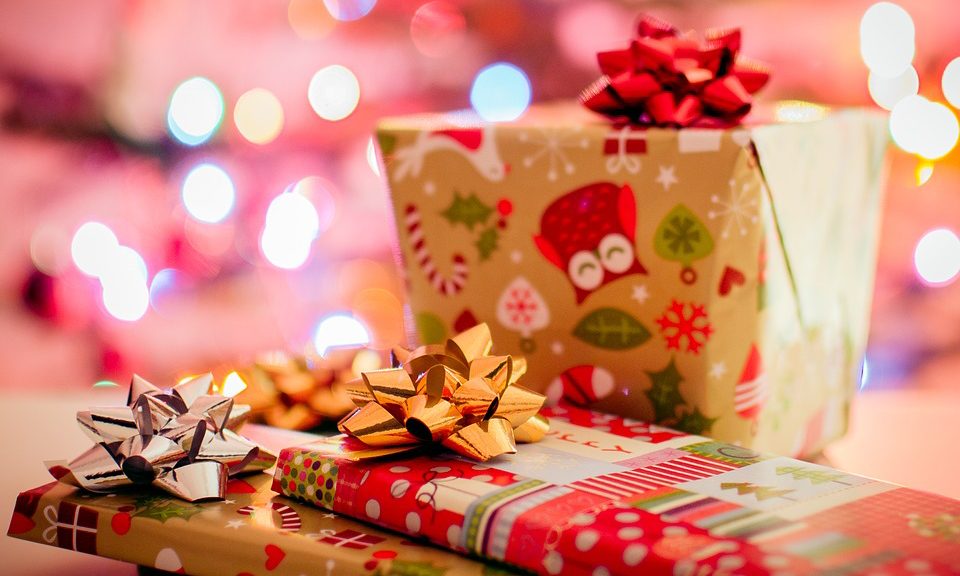 5 Fabulous Holiday Gift Ideas!
5 Fabulous Holiday Gift Ideas!
Merry Christmas! This season is in full swing, and if you haven't been in shopping mode yet it might just be time to dive in. Gift ideas are incredibly helpful, so thought I'd share some of my fav's!
There's nothing like shopping in small businesses! If we're going to spend money, let's spend in ways to benefit a friend or a wonderful cause. The first suggestion is for locals of the Shenandoah Valley, but for those of you who are not in the area, don't worry- there is an online shoppe, as well.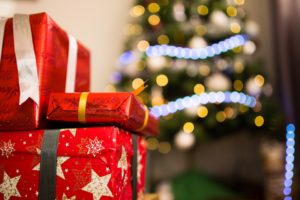 #1. I am CRAZY about the most darling store EVER in our town called, "New Creation". New Creation is a shop owned and operated by a beautiful local couple who has a passion to see sex trafficking eradicated world wide. "The work in our New Creation Shoppe funds rescue and restoration around the globe [50-70% of each sale goes back to the organization that created it], as well as, prevention and education in our community. We now proudly carry items from 10 organizations, they are handmade by survivors…" (taken from their website)
The shop carries a huge variety of items from handbags to journals, coffee, tea, ornaments, clothing, hand soap, and decorations. I couldn't begin to list it all, but I have to admit I have done the vast majority of my shopping there! Some of my favorites:
Adorable essential oil cases (small and large)
Fairtrade hot teas
Fairtrade coffee beans
Chocolate chip cookie mixes (delish!)
Men's socks (Why are guys SO HARD to shop for?!)
Chevron Necklace (You can NOT go wrong with this one. It's available for order online.)
Shop small. Shop local. Make a difference WORLD WIDE. Shop New Creation!
2. The next idea also supports a fabulous small business Haven Paperie. My talented friend Heid Heth is the owner and creative behind her stationary subscription business. I had the privilege of being one of the few to receive a month of cards from Heidi 4 years ago when she began. Since then I have given the gift of her card subscriptions to others and it has always been a HUGE hit! It really is the gift that keeps on giving.
If  YOU want to sign up for her subscription you can use code: GETHAVEN20 to get 20% off your first month.* From now until December 31st, if you buy a gift subscription, she'll send you a $5 Starbucks gift card for FREE! If you're looking for something beyond stationary, check out Heidi's Etsy shop, she's got you covered! I recommend her darling 2018 wall calendars for just $8. You will love her creativity and style.
*Note: the 20% off does not apply to gift subscriptions
3. OK, so if you're an essential oil lover and want to give the gift of oils I recommend Clary Calm from doTERRA. This oil blend in a roller will meet all your female needs- not to get overly personal, but let's just say cramps be gone! Who doesn't want that gift?!
One of my other go-to oils is Thieves Vitality from Young Living. We use this non-stop at our house. With all the colds, stuffy noses, and coughs we've had going on around here, Thieves Vitality has been a wonderful help. We like to put 1-2 drops into hot tea to help healthy immune function. One reason I love using essential oils is it empowers us to do more for our families in a safe, healthy, and helpful way.
Order an oil, write out a cute recipe card (so many uses for each oil!), wrap it up, and Voila! A perfect gift!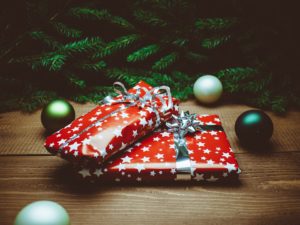 4. This particular gift suggestion has made bed time for my two-year-old and I heavenly. I just left her room (30 minutes later!) after rocking her while listening and singing along to this gorgeous CD Christy Knockels just put out. The music on this album plays the most beautiful, peaceful, and soothing lullabies I have ever heard. You don't even have to have kids to enjoy- it's just healing music for the soul. Christy incorporates loads of Scripture in her lyrics. There are few things more essential than having Scripture engraved on our hearts, and especially on the hearts of our kids. Music is the most powerful way to get it in there! Order this for parents, for children, for ANYONE on your list! "Be Held. Lullabies for the Beloved" by Christy Nockels.
5. I know, I know- this is so cliché, but I really REALLY like Bath and Body Works hand soaps! I almost never buy them for myself because I can get soap for less than a dollar at Walmart. The foam soaps at B&B smell amazing, and if you have crazy-soft water like we do, the foam soap rinses off SO much better! This is a great gift because who doesn't need to wash their hands?
Before you move about your day, no post about gifts is complete unless one is GIVEN! It is my JOY to announce a GIVE AWAY today!
Please comment below with one gift suggestion AND share this post on your favorite social media account. You never know how you might help someone with your idea, and I'd love to hear, too!
Winner will be chosen and announced this Friday, December 8th. (U.S. residents only) The GIFT will be a surprise, but it will definitely be one of my favorite things…. =)
Happy Shopping! See you Friday!