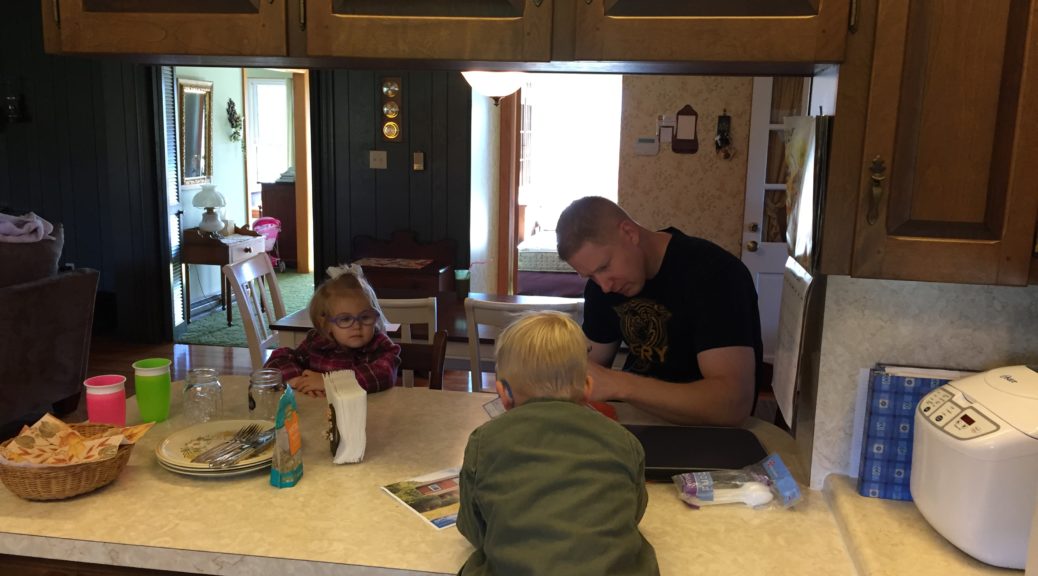 An Unexpected Visitor
An Unexpected Visitor
A few weeks ago Chuck's brother Mark drove all the way up from GA to see us unexpectedly. He was about to head overseas for a year, and we were over-joyed at the chance to spend a few hours with him.
The kids were SO excited! As you can see in the picture, they wanted to be around Uncle Mark no matter what he was doing- even if it was just paperwork. His presence in our home meant so much to all of us.
After he left, we asked the kids what they liked about Uncle Mark's visit. Basye said, "He picked me up!" She has mentioned that  multiple times since. The sweetest ever.
Today happens to be Mark's Birthday- so Happy Birthday to you!
We are thankful for Uncle Mark! #thankfultoday