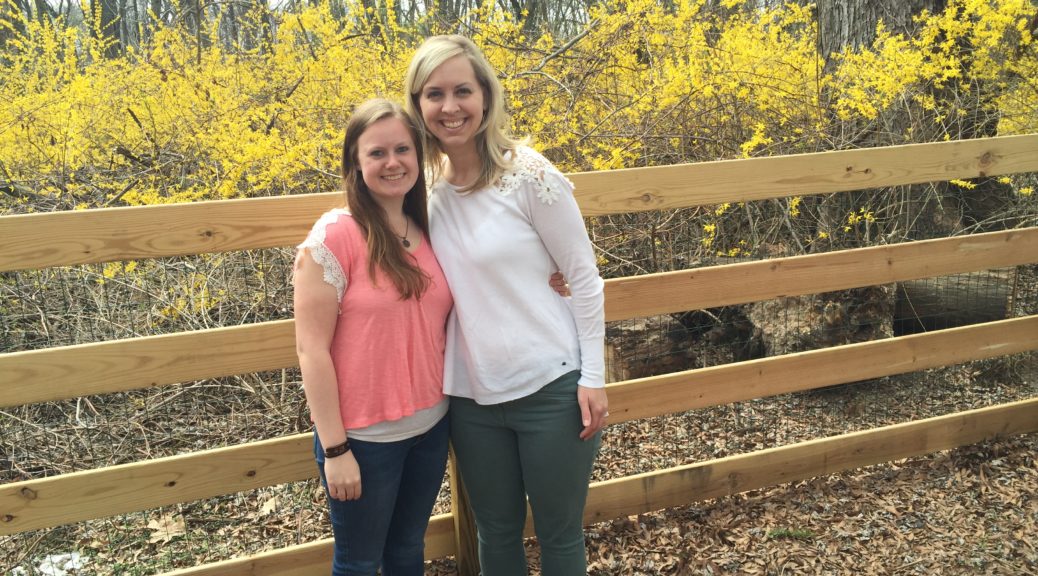 Tuesdays With Kayla
Tuesdays With Kayla
Today I am thankful for this pretty lady right here (see above!). This is my cousin Kayla. We are exactly 16 years apart in age, both born on January 9th. We share a middle name, hair color (go blonds!), grandparents, love for coffee, our dogs, blood, and love for Jesus. Though we've celebrated countless holidays, birthdays, weekends, gifts, conversations, laughs, and texts, today I am particularly thankful for Tuesdays with Kayla.
She is a sophomore in college this year, and she needed a mentor for one of her classes. I was so honored when she called and asked if I would chat with her over the phone every week. Kayla talks through her reading assignment with me, but what I love is our catch-up time. It's been a real joy to hear about her life, her thoughts, her dreams, her comings and going's, and especially about the new ways God has been revealing Himself to her. My spirits are lifted every time we talk! It's been a whole lot of fun to hear her voice every week.
Kayla, I love you and today I am thankful for YOU!
Anyone else out there want to share what YOU are thankful for today?
#thankfultoday